28/11/18 16:54 Staat in:
Rock
De eerste maten staan meteen als een huis: drums, bas en staccato slagen op gitaar. Dan komt de zanger er overheen:
There she stood in the street
Smiling from her head to her feet
I said hey, what is this
Now baby, maybe she's in need of a kiss
I said hey, what's your name baby
Maybe we can see things the same
Now don't you wait or hesitate
Let's move before they raise the parking rate
Vervolgens valt het publiek massaal in:
All right now baby, it's all right now
All right now baby, it's all right now


Vijf minuten en zevenentwintig seconden duurt de versie van 'All Right Now' op het nieuwe album 'Free Spirit' (ondertitel: 'Celebrating the Music of Free') van rockveteraan
Paul Rodgers
(Middlesbrough, 17 december 1949). Inclusief bas- en gitaarsoli. Ouderwetse kwaliteit, maar een moderne opname, van het laatste optreden in de Royal Albert Hall in Londen. Met een groep jonge muzikanten geeft Rodgers flink gas in de oude nummers die een prettige mix vormen van klassieke rock, soul en blues. De nummers hebben ook zo'n vijftig jaar na dato nog niks aan kracht ingeboet. Free begon in 1968 en bracht in de vijf jaar van zijn bestaan zes albums uit. Na dat eerste lustrum waren Paul Rodgers, Paul Kossoff, Andy Fraser en Simon Kirke elkaar zat en hield de band op te bestaan. Rodgers had daarna nog succes met onder meer Bad Company; hij zou zo'n 125 miljoen platen hebben verkocht in zijn muzikale loopbaan.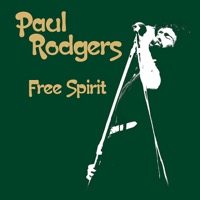 15/03/15 18:19 Staat in:
Soul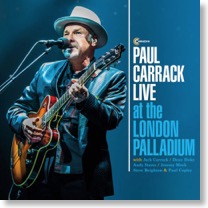 Geen enkele verrassing biedt het nieuwe album van de Britse zanger en muzikant Paul Carrack. Het is dan ook een live-album (opgenomen in het legendarische London Palladium) dat een dwarsdoorsnede van zijn repertoire laat zien. Gewoon lekker zacht-swingende muziek. De productie van het album is smetteloos, het geluid kraakhelder.
De jonge Carrack is bekend van bandjes als Ace, Squeeze en Mike & The Mechanics waarna hij bouwde aan een achtenswaardige sololoopbaan in vooral het lichte soulgenre.
Blue-eyed soul
, heet het dan, gewoon omdat een witte man het vertolkt. Inmiddels is Carrack 63, maar sleet is amper hoorbaar.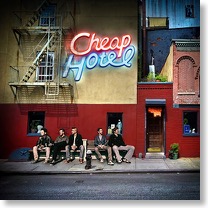 Volgens het Britse muziekblad Uncut maakt Mamas Gun
blue-eyed bubblegum soul
en dat klinkt niet erg veelbelovend. En toch was de vijfmansformatie uit Londen, die sinds 2007 bestaat, op toernee met onder anderen Ben l'Oncle Soul (leuke Franse retro-soul), Beverly Knight en de oudgedienden van Level 42. Op dit moment toert de groep met Lisa Stansfield (ooit erg beroemd) door Engeland. Met hun eerdere albums
Routes To Riches (2009)
and
The Life And Soul
(2011) hadden ze redelijk wat succes, met name in Azië. Mamas Gun maakt muziek op het snijvlak van pop en blanke soul, met een dosis ELO.
Wie vermoedt dat de band genoemd is naar het album
Mamas Gun
van Erykah Badu, die heeft gelijk. Maar de rauwe kantjes die aan de muziek van Badu kleven, mist Mamas Gun.
Nu Lisa Stansfield weer is uitgerust van de vreselijke vermoeienissen veroorzaakt door het sterrendom, komt ze dinsdag 19 mei toch naar het Concertgebouw in Den Haag. Het op 23 maart vastgelegde optreden ging niet door omdat de Britse zangeres werd verrast door het succes van haar tweede cd 'Real Love'. En door de waan die haar wereldwijde populariteit met zich meebracht.
Lees meer...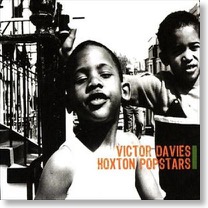 Victor Davis is, net als Lenny Kravitz en Prince, een doe-het-zelver. Ook de Brit is een multi-instrumentalist die zoveel mogelijk in eigen hand houdt, ook de productie van zijn muziek.
Hoxton Popstars
heet zijn nieuwste album, zijn tweede. Het album, voornamelijk gevuld met ballads, is al een hele tijd geleden in Japan uitgebracht, maar dankzij een Duits label nu ook in Europa op de markt.
Souljazz
is de muziek van Davis gelabeld. Dat dekt de lading voor tweederde deel, want Davis mengt die beide elementen met een stevige dosis latin. En daar komt hij goed mee weg. Het album, dat elf nummers en een bonusvideo bevat, is niet vernieuwend, maar uiterst aangenaam om te beluisteren. Davis heeft een prettige stem en hij doseert zijn instrumentale escapades keurig. Een zomerse cocktail met niet al te veel alcohol.
28/09/04 00:12 Staat in:
Soul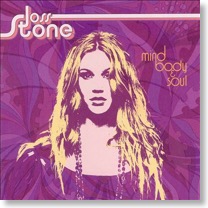 De Britse Joss Stone maakte vorig jaar een verpletterende entree in de popmuziek: 16 jaar oud pas en toch leverde ze een debuutalbum af ('The Soul Sessions', vol covers) waarop ze klonk als een rijpe souldiva. Een jaar ouder, een nieuw album ('Mind Body & Soul') grotendeels vol zelfgeschreven nummers, maar Stone klinkt nog altijd ergens tussen Aretha Franklin en Janis Joplin in. Haar stem is doorleefd, haar teksten snijden volwassen thema's aan. Dit is klassieke soul, met veel emotie in de zang en een strakke, dwingende begeleiding, onder meer van Angie Stone en Nile Rodgers (Chic). Soulveterane Betty Wright produceerde mee. De cd is over de hele linie sterk, zonder uitschieters naar boven of beneden. Iedere luisteraar moet maar voor zichzelf uitmaken of de 17-jarige Joss Stone als
soulsister
geloofwaardig genoeg is.