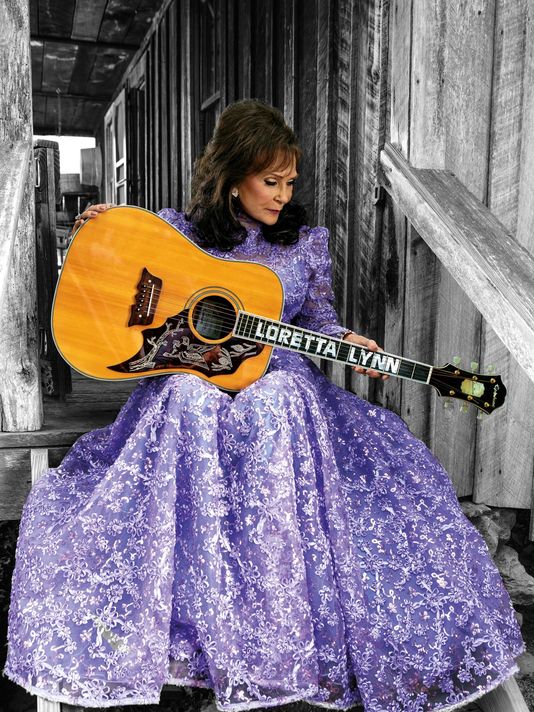 Weer veel naar Loretta Lynn geluisterd de laatste tijd en dan vooral de paar albums die ze sinds de eeuwwende heeft uitgebracht: Van Lear Rose (2004), Full Circle (2016) en Wouldn't It Be Great (2018). En het oudje Golden Ring (1976) met George Jones. Mooie platen.
Coal Miners Daughter
Loretta Lynn
(Butcher Hollow, Kentucky, 1932) is nog altijd goed bij stem.
Uit een berg aan liedjesteksten, poëzie, brieven en andere schrijfsels van Johnny Cash (1932-2003) heeft zijn zoon John Carter Cash een nieuw album samengesteld. Daarop zijn zestien liedjes samengebracht van evenzoveel artiesten, onder wie Kris Kristofferson, Ruston Kelly & Kacey Musgraves, Chris Cornell, Alison Krauss, T Bone Burnett, Rosanne Cash, John Mellencamp, Elvis Costello, Carlene Carter, The Jayhawks en Robert Glasper. Het is een bonte collectie aan artiesten en aan genres: van bluegrass tot een mix van jazz en R&B. En toch zit er een verrassende eenheid in het album. De woorden van Cash vormen het bindmiddel. Ze zijn vertrouwd voor wie zijn werk kent en laten nog eens de hele persoonlijkheid van The Man in Black zien.