12/08/18 21:46 Staat in:
blues
De oude Boz Scaggs (74 alweer) is goed op dreef op zijn laatste album
Out Of The Blues
. Negen slepende rhythm & blues-nummers. Een paar nieuwe en enkele klassiekers die bekend zijn van Jimmy Reed, Jimmy McCracklin en Bobby 'Blue' Bland. Niet de minsten dus. Scaggs omringde zich ook nog eens met uiterst ervaren muzikanten als Willie Weeks en Jim Keltner. En ook de arrangementen zijn helemaal af, met een flinke dosis gruizigheid uitgeserveerd. Dus alles klopt aan dit album, dat meteen van de sterkste platen in het latere werk van Scaggs is. Eigenlijk past de blues beter bij zijn stem dan de wat gladdere soul en nummers als
Lido Shuffle
en
Lowdown
waarmee hij in de jaren zeventig bij een groter publiek bekend werd.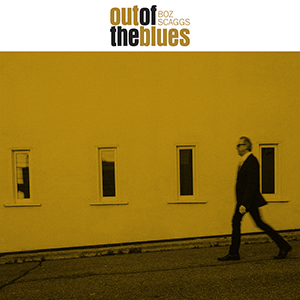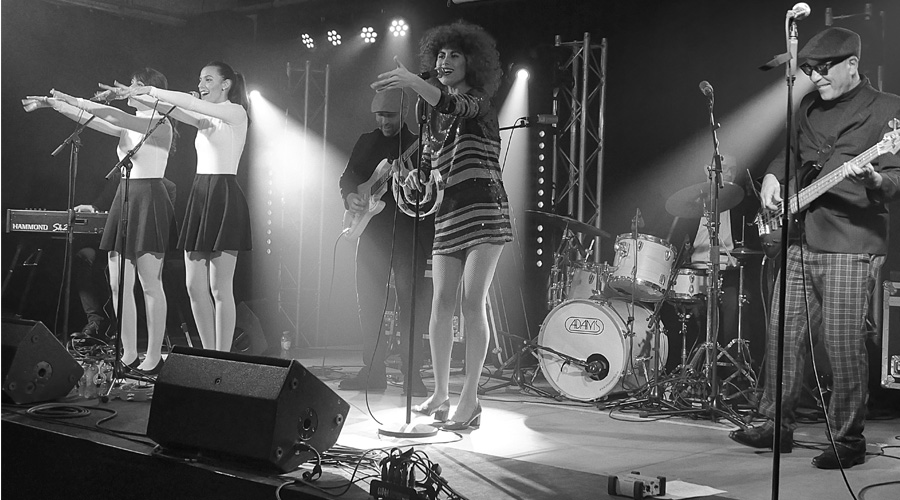 Een dubbele primeur was het optreden van de Spaanse soulband
The Lucilles
bij het Tilburgse Heyhoef Backstage zaterdagavond 18 maart. Voor het eerst speelde de tienmansformatie uit Madrid in Nederland en nog niet eerder had het muziekpodium in de Reeshof een Spaanse groep in huis.
The Lucilles is een bijzondere groep, alleen al omdat die bestaat uit muzikanten uit tal van landen: Spanje, Portugal, Argentinië, Frankrijk, Mexico en Amerika. Die amalgaam aan nationaliteiten speelt een typisch Amerikaanse muzieksoort: ouderwetse soul. Daar voegen ze vleugjes reggae, latin en ska aan toe.
De Spaanse muzikanten waren – de ene helft met de trein en de andere met één auto – zaterdag laat gearriveerd: omstreeks 18.30 uur. Net op tijd voor een soundcheck. Ze reisden zonder instrumenten naar hun eerste optreden in Nederland, die had de organisatie van Heyhoef Backstage voor hen bij elkaar geleend in de eigen wijk, de Reeshof. Het optreden zelf viel wat tegen: een soulband behoort als een goed geoliede machine over de toehoorders heen walsen, maar dat was niet echt het geval. Een ander minpunt is dat de Mexicaanse kopvrouw Lucille Hurt over een wat nasaal en beperkt stemgeluid beschikt. Daarnaast kleurt ze de uitspraak van de Engelse teksten duidelijk met haar Spaanse tongval in en bijt ze regelmatig het einde van die tekstregels af, wat de verstaanbaarheid ervan niet ten goede komt.
Op het concert in wijkgebouw Heyhoef kwamen zaterdag ongeveer 150 mensen af. Het voorprogramma werd gevuld door de getalenteerde Tilburgse zangeres
Sanae Casita
, die over beduidend meer vocale kwaliteiten beschikt dan de leadzangeres van The Lucilles.
De komende maanden staan onder meer de Amerikaanse band Billy Walton en de Servisch-Amerikaanse bluesgitariste Ana Popovic op het podium in de Reeshof. Ook is er een eerbetoon aan de fameuze Canadese zanger Leonard Cohen te horen. Na de zomervakantie trapt Tilburger André van den Boogaart met zijn Tornado's de nieuwe reeks concerten bij Heyhoef Backstage af. Dat is in een paar jaar uitgegroeid tot het leukste kleine muziekpodium van Tilburg.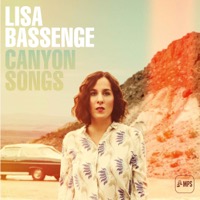 Bijna hypnotiserend klinkt de zang van Lisa Bassenge op haar laatste album Canyon Songs. De luisteraar wordt in een muzikale road movie meegenomen door de canyons van Los Angeles, toevluchtsoord van menig artiest en muzikant, en dan vooral Laurel Canyon. Bassenge nam haar album ook daadwerkelijk in Los Angeles op, in de East West Studios aan de legendarische Sunset Boulevard. Producer was Larry Klein, die onder meer werkte met Joni Mitchell, Herbie Hancock, Madeleine Peyroux en Tracy Chapman. Geen kleine jongen dus. Dat waren de studiomuzikanten ook niet: Pete Kuzma (toetsen), Vinnie Colaiuta (drums), Dan Lutz (basgitaar) en saxofonist Steve Tavaglione. Als gasten speelden de Duitse jazz-trompettist Till Brönner en de Noorse zanger en gitarist Thomas Dybdahl mee. Een kosmopolitisch gezelschap, want Bassenge is in 1974 geboren in Berlijn, kind van een Duits-Iraans echtpaar.
Dat kleurrijke gezelschap heeft de samenwerking ten volle uitgenut. Mooie, afgewogen arrangementen zonder overbodige fratsen, de uiterst relaxte zang van Bassenge - ergens tussen jazz, soul, blues en folk in - en een voorbeeldig repertoire. Bassenge vertolkt op een eigenzinnige wijze klassiekers als Riders On The Storm van The Doors, Her Town Too van James Taylor, For What It's Worth van Buffalo Springfield, I Just Wasn't Made For These Times van The Beach Boys, The Same Situation van Joni Mitchell en Blue Skies van Tom Waits. En de uitschieter: Last Chance Texaco van Rickie Lee Jones. Mooier dan het origineel.