23/05/15 22:57 Staat in:
Soul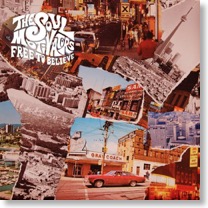 En weer een meeslepend nieuw retro-soulbandje:
The Soul Motivators
. Denk aan The Dap-Kings of The Menahan Street Band. Dit keer is het een negenkoppige formatie uit Toronto, Canada, in 2011 gevormd door muzikanten die hun sporen al lang verdiend hadden in hun vak. De blazers excelleren uitbundig op een oerdegelijk, maar niet voorspelbaar fundament. Voeg daar puntig gitaarwerk bij en het resultaat is een stevige, volle dosis funk op
Free To Believe
, het debuutalbum van The Soul Motivators dat deze maand is verschenen. De nummers zijn deels instrumentaal, deels met vocalen van de nog jonge Lydia Persaud, die door haar inbreng de muziek naar de soulkant trekt. Alles klopt op dit album, dat al aardig in de buurt komt van het beste werk van Sharon Jones en haar Dap-Kings. O ja, volgens de eigen
Facebookpagina
speelt de groep
vintage funk
. Het is maar dat u het weet.
18/06/13 01:19 Staat in:
Funk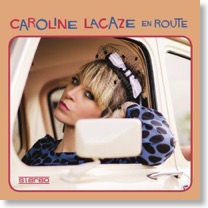 Eenmaal op het spoor van de Hamburgse funkformatie The Mighty Mocambos - dankzij het swingende album
This is Gizelle Smith & The Mighty Mocambos
(2010) - ben ik die aanstekelijke groep blijven volgen. Niet altijd gemakkelijk, want ze hanteert diverse namen. Vanuit de opvatting: '
It's not a band, it's an institution
'. The Mighty Mocambos heeft in ieder geval de eigen cd
The Future Is Here
uitgebracht, in 2011. Daarop doen diverse gasten mee, onder wie Afrika Bambaataa, Charlie Funk &King Kamon, Su Kramer en Caroline Lacaze. Die laatste heeft in 2013 haar debuut gemaakt met de plaat
En route
, waarop ze wordt begeleid door The Mighty Mocambos.
De gemene deler van die drie albums: aanstekelijke funk, ouderwetse producties waarin de liefde voor de zwarte muziek uit de jaren zestig en zeventig doorklinkt, een vol geluid dankzij de negenmansformatie The Mighty Mocambos. Die groep is nog het beste te vergelijken met The Dap-Kings in Amerika. Caroline Lacaze houdt zich vocaal goed staande tussen de funkende muzikanten, ook als die naast funk ook een stevige dosis gitaarrock toevoegen, zoals in M
inutes d'insouiciance
. Lacaze zingt alleen in de Franse taal, wat soms vervreemdend werkt, bijvoorbeeld in het nummer
Harley Davidson
(uitgesproken als '
Arley Daviedson'.
Ongetwijfeld is En route daardoor niet besteed aan funk-puristen.