10/12/98 21:24 Staat in:
r&b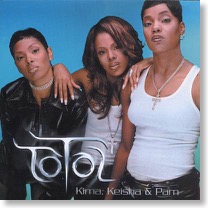 Twee jaar na het gouden debuutalbum komt het Amerikaanse meidentrio Total met opvolger
Kima, Keisha & Pam
. Opnieuw opgenomen onder de hoede van Sean 'Puffy' Combs. Een hele reeks bekende mede-artiesten en producers werd ingeschakeld, onder wie Missy Elliott, Heavy D. en R, Kelly. Toch klinkt het nieuwe album homogeen: een robuuste mix van hiphop en funk (
pre-millennium funk
noemt de platenmaatschappij dat...). Enige uitzondering hierop is de stevige gitaarrock in het nummer
Rock Track
.
Total volgt de sjablonen van het genre: expliciet taalgebruik, samples, veel gehijg (er staat zelfs een masturbatiefragment op dit album), pruilerige zang, mechanische, zielloze begeleiding en seks als overheersend thema. Dus ongetwijfeld wordt het dit album een commercieel succes.
05/07/05 21:11 Staat in:
r&b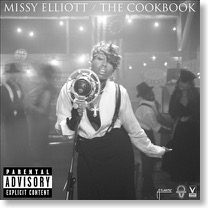 De eerste paar minuten van het nieuwe album 'The Cookbook' van de Amerikaanse rapster Missy Elliott zijn verwarrend. Voorbij komen een knullig mini-hoorspelletje waarvoor Elliott zich een soort Jamaicaans accent heeft aangemeten, het wel erg minimalistische nummer 'Joy' en vervolgens een sample van de J. Geils Band. Het doet het ergste vermoeden. Bijzonder wordt het daarna niet meer, ook al revancheert de zeer succesvolle hiphop-artieste zich in de loop van het album wel enigszins. Vooral daar waar ze haar raps kruidt met wat meer muzikale ingrediënten. Toch is haar receptuur veel te eenzijdig: strakke beats en raps waarin ze verhaalt van haar eigen kunsten of - zeer expliciet - van het seksuele genot dat zij van een man eist. Als zelfbewustheid en bravoure zo worden opgediend, is het resultaat meestal niet een hoogstaand haute cuisine-gerecht, maar een ingezakte soufflé. Daar kunnen de ingehuurde keukenhulpjes - zoals Pharell van de Neptunes of rapveteraan 'Slick Rick' Rogers - weinig aan verhelpen. Maar of dat de fans van Elliott kan deren...
12/11/02 01:08 Staat in:
r&b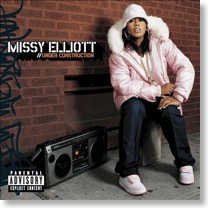 Melissa Elliott is een van de zwaargewichten in de hiphopwereld. Niet alleen als uitvoerend artiest, maar ook omdat ze onder meer producer, tekstschrijver en platenbaas is. Missy Elliott maakt haar faam met de vierde cd Under Construction (wederom met Timbaland gemaakt) weer helemaal waar. Niet vernieuwend, maar degelijk, met uitschieters als
P****cat, Nothing out there for me
(met Beyonce Knowles van Destiny's Child) en
Can you hear me
(met TLC). Elliott is weer stoer en vulgair, maar gelukkig met genoeg zelfrelativering om dat niet stuitend te maken.
15/05/01 00:32 Staat in:
r&b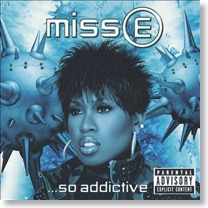 Missy 'Misdemeanor' Elliott is een zwaargewicht, niet alleen artiest, ook producer, arrangeur en platenbons. Zeer succesvol, voor zichzelf en anderen. Op haar derde solo-album
Miss E...So Addictive
melkt zij het succes van haar eerdere hit-cd's Da Real World (1999) en Supa Dupa Fly (1997) niet uit. Miss E is minder gespierd, meer sexy, vindt ze zelf. Klopt. Elliott leunt met haar zang en raps nog altijd op stuiterende elektro-beats, maar zoekt ook de grenzen van het genre op. Soul, funk, gospel en allerlei bijzondere ritmes komen voorbij, tot oriëntaals toe. Daarmee is zij - op een bescheiden manier - weer vernieuwend. De teksten blijven eenzijdig stoer; nummers als
Lick Shots, One Minute Man
en
Dog in Heat
laten weinig te raden over. De onbevooroordeelde luisteraar snakt naar wat zelfspot.