05/07/05 21:11 Staat in:
r&b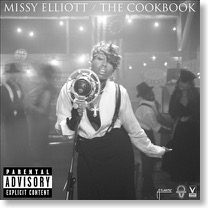 De eerste paar minuten van het nieuwe album 'The Cookbook' van de Amerikaanse rapster Missy Elliott zijn verwarrend. Voorbij komen een knullig mini-hoorspelletje waarvoor Elliott zich een soort Jamaicaans accent heeft aangemeten, het wel erg minimalistische nummer 'Joy' en vervolgens een sample van de J. Geils Band. Het doet het ergste vermoeden. Bijzonder wordt het daarna niet meer, ook al revancheert de zeer succesvolle hiphop-artieste zich in de loop van het album wel enigszins. Vooral daar waar ze haar raps kruidt met wat meer muzikale ingrediënten. Toch is haar receptuur veel te eenzijdig: strakke beats en raps waarin ze verhaalt van haar eigen kunsten of - zeer expliciet - van het seksuele genot dat zij van een man eist. Als zelfbewustheid en bravoure zo worden opgediend, is het resultaat meestal niet een hoogstaand haute cuisine-gerecht, maar een ingezakte soufflé. Daar kunnen de ingehuurde keukenhulpjes - zoals Pharell van de Neptunes of rapveteraan 'Slick Rick' Rogers - weinig aan verhelpen. Maar of dat de fans van Elliott kan deren...
05/09/06 00:24 Staat in:
r&b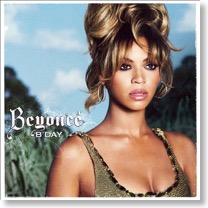 De achterkant van het inlegboekje bij de nieuwe cd 'B'Day' van Beyoncé Knowles (voorheen van Destiny's Child) doet het ergste vrezen. Zij staat in een soort haute couture-bikini op stiletto-hakken met twee nordic walking-stokken op een grasveld bij twee krokodillen. In wat een bevallige pose moet zijn. Haar tweede solo-album 'B'Day' past goed bij dat ridicule plaatje. Hoewel de 25-jarige Amerikaanse een begenadigd zangeres is, weet zij dat goed te verbergen op 'B'Day'. Eerder snerpend klinkt haar stem in de voornamelijk uptempo-nummers. Beyoncé doet iets te veel moeite een stoere straatmeid te lijken. Het album mist mede daardoor warmte en afwisseling. Dat Beyoncé in zee is gegaan met allerlei verschillende producers - onder anderen Swizz Beatz, Rodney Jerkins en The Neptunes - doet er ook geen goed aan. Net als de grote rol van haar vriendje Jay-Z. Te veel kapiteins op een schip werkt nu eenmaal niet, zeker omdat Beyoncé Knowles zelf en haar halve familie ook nog eens een vinger in de pap moeten hebben. Een teleurstelling dus.