06/09/99 20:37 Staat in:
r&b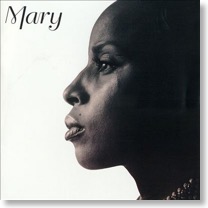 Mary J. Blige heet de
queen of hip hop soul
te zijn. Die koninklijke status is af te lezen aan de coryfeeën die aan haar nieuwe (vierde) studio-album
Mary
meewerken: onder anderen Lauryn Hill, Elton John en Bernie Taupin, Babyface, Jimmy Jam, Terry Lewis en Eric Clapton. En dan staan er ook nog duetten met George Michael (de bekende hit 'As'), Aretha Franklin en K-Ci Hailey op het album. Dat kan met al die kopstukken dus niet missen en al helemaal niet omdat Mary J.'s zang de laatste jaren aan expressie gewonnen heeft (in het vocale duel met
queen of soul
Aretha Franklin blijft ze recht overeind). Is het door ballads gedomineerde album daarmee een meesterwerk? Net niet. Daarvoor zijn de arrangementen iets te vlak en missen ze een dosis venijn. Wat meer rauwheid had geen kwaad gekund.
09/04/98 20:03 Staat in:
Soul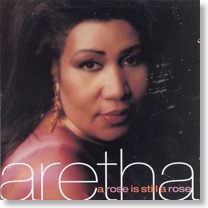 Soulzangeres Aretha Franklin is toe aan haar 49ste album:
A Rose Is Still A Rose
. Daarvoor zocht ze samenwerking met een handvol eigentijdse producers als Sean 'Puffy' Combs en Lauryn Hill van The Fugees, naast oude bekenden als Narada Michael Walden. Die tweeslachtigheid zit in het hele album: ouderwetse soulnummers met passionele, fantastisch getimede vocalen, maar op een modieuze, machinale begeleiding. Het enige nummer dat er echt uitspringt is het bezielde
The Woman
, geschreven door Aretha Franklin zelf. Met levende muzikanten, zonder
drum & keyboard programming.
Misschien is het een concessie aan deze tijd. Hoe dan ook: voor oude Aretha-fans is het overbodig want The Queen Of Soul is nog niets van haar glorie verloren en voor de nieuwe generatie is het vast te weinig eigentijds.
28/09/99 21:43 Staat in:
r&b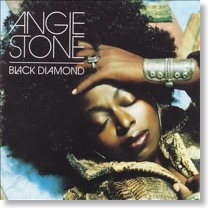 Het debuutalbum
Black Diamond
van de Amerikaanse zangeres Angie Stone heeft haar meteen gekatapulteerd tot de categorie 'souldiva'. Stone is inderdaad een bezield zangeres, ook in haar teksten. Toch verloochent zij haar muzikale wortels niet, getuige haar geslaagde versie van Marvin Gaye's klassieker
Trouble Man
. Het is juist die samensmelting van heden en verleden die Stone's album bijzonder maken. Aan Black Diamond werkten onder meer D'Angelo en Lenny Kravitz mee, waaruit blijkt dat Stone al enige status heeft verworven. Zij past in het rijtje Lauryn Hill, Erykah Badu en Mary J. Blige. Maar hoe goed dit album ook is, of ze het predikaat 'diva' waard is, moet ze de komende jaren nog bewijzen.