08/06/04 01:05 Staat in:
Soul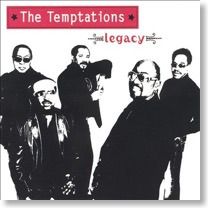 De Amerikaanse zanggroep The Temptations kun je gerust de Rolling Stones van de soulmuziek noemen. Ruim veertig jaar al draaien The Temps mee en in die tijd werden tientallen hits gescoord, vooral in de jaren zestig en zeventig. Hoewel de groep nu veel minder in de belangstelling staat, maakt ze nog altijd albums. Oudgediende Otis Williams is als enige lid-van-het-eerste-uur nog present, hoewel Ron Tyson ook al weer 21 jaar meezingt. Het laatste album 'Legacy' is verrassend. Omdat het zo eigentijds klinkt en niet teruggrijpt op het oude Motown-werk. De groep biedt nog altijd vocaal vuurwerk, meeslepend en geschraagd door een degelijke ritmesectie. 'Still Tempting' bijvoorbeeld is een meesterwerkje. Over
keep the soul alive
gesproken, jongeheer Boris. 'Legacy' is een hoogtepunt in het oeuvre van The Temptations. Niet gek voor een stelletje veteranen.