16/03/15 13:18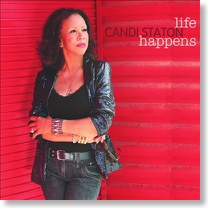 Na haar glorieuze terugkeer in 2006 in de seculiere muziek bracht de Amerikaanse zangeres Candi Staton in 2014 haar derde soulalbum uit, met nog een gospelplaat als tussendoortje. Op
Life Happens
schurkt ze tegen andere genres aan, zoals americana, blues en country. Meer dan op
His Hands
uit 2006 en
Who's Hurting Now
uit 2009. Maar Candi Staton (ze is geboren op 13 maart 1940 in Hanceville, Alabama), een van de meest ondergewaardeerde soulzangeressen van haar generatie, maakt er een mooi geheel van, ook al omdat ze een vast thema onderzoekt op de plaat: een relatie van ontluiking tot het bittere einde.
Haar stem lijkt wat brozer en een tikje sleetser dan vroeger, maar dat geeft de vijftien liedjes wat extra dramatiek.
Even the Bad Times Are Good
, zingt ze zelf. Voor de kenners: voor dit album werkte ze weer samen met Rick Hall van het fameuze Fame Records, die in de jaren zeventig ook diverse hits van Staton produceerde.
19/10/14 00:40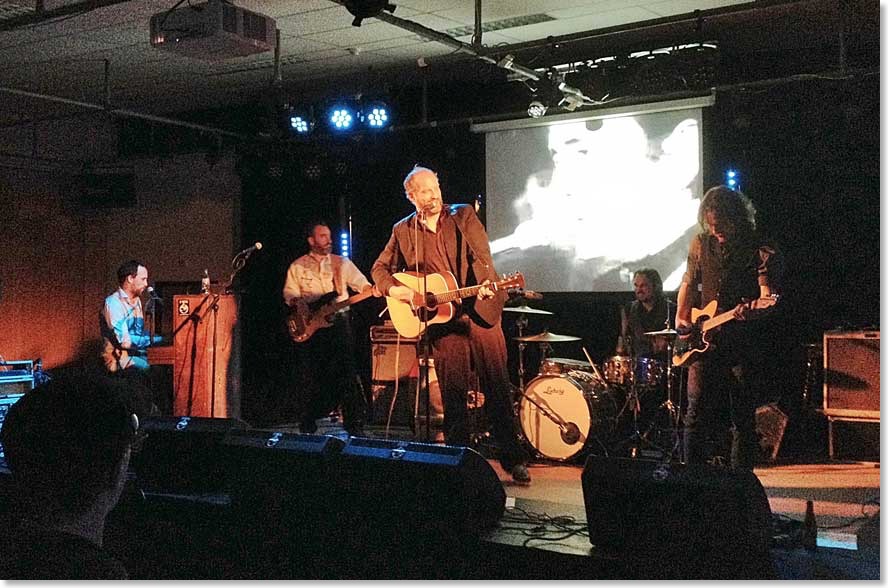 Dat het repertoire van de fameuze Amerikaanse zanger Johnny Cash uitermate divers is, bewees de Nederlandse
tributeband
Def Americans
zaterdagavond in wijkcentrum Heyhoef in de Reeshof in Tilburg. Van pittige polonaise tot bluesachtige ballad, het kwam allemaal voorbij en zorgde voor een feeststemming tijdens de tweede editie van het eerste seizoen van Heyhoef Backstage.
Def Americans speelt op een aanstekelijke wijze alleen nummers van Cash en alles klopt daarbij: de strakke begeleiding die ondanks de herhaalde patronen niet verveelt, de donkerbruine vocalen van kopman Elco Weitering, de tweede stem van Kim Wolterink (June Carter) en de begeleidende videobeelden en foto's uit leven en loopbaan van
Johnny Cash
die achter de groep geprojecteerd worden. Hoe die verweven worden met de nummers is alleen al fraai om te zien. Def Americans heeft dan ook niet alleen een geluidsman bij zich, maar ook twee mannen voor de beeldeffecten.
Wederom waren zo'n 250 mensen - een uiterst gemêleerd publiek - naar Heyhoef Backstage gekomen.
Op de rol van deze concertenreeks in de Reeshof staan dit seizoen nog: Wille and the Bandits (22 november), Lightnin' Guy (6 december), Mojo Man (24 januari), Rusty Nuts (28 februari), Leo Blokhuis (28 maart), A Perfect Combination's tribute to Steely Dan (18 maart) en Heritage Blues Orchestra met Jan Akkerman als speciale gast (9 mei).