08/02/15 21:07 Staat in:
Soul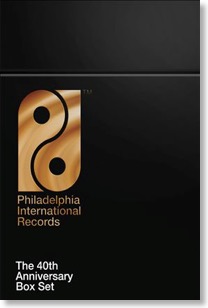 Van de Amerikaanse platenmaatschappijen Motown en Stax verschenen langer geleden al omvangrijke cd-boxen, van Philadelphia International Records gebeurde dat in 2012. Simpelweg
Philadelphia International Records: The 40th Anniversary Box Set
geheten. Tien albums met een heel divers aanbod aan artiesten, maar ze vallen allemaal onder de noemer
Philly Sound
. Het is het tweede muzikale overzicht na de verzamelaar
Love Train: The Sound of Philadelphia.

Wat een feestelijk overzicht van dansbare en deels zijdezachte soul uit Philadelphia. Met onder meer: The Love I Lost en Don't Leave Me This Way (Harold Melvin & The Blue Notes), When Will I See You Again en Dirty Ol' Man (The Three Degrees), Do It Anyway You Wanna (People's Choice), Me & Mrs Jones (Billy Paul), Now That We Found Love (O'Jays), Lady Love (Lou Rawls), I Don't Love You Anymore (Teddy Pendergrass), Ain't No Stoppin' Us Now (McFadden & Whitehead), Hurry Up This Way Again (The Stylistics), If Only I Knew (Patti LaBelle) en First Time Together (Phyllis Hyman).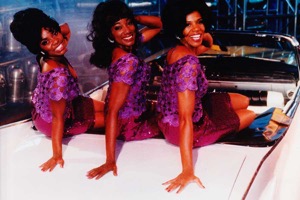 Het kost weinig moeite om in de musical
The Sound of Motown
de geschiedenis van The Supremes te herkennen; drie zingende bakvissen uit een achterbuurt van
motortown
Detroit die zomaar wereldberoemd worden. Ook al heet het groepje The Chervettes en worden de namen van Diana Ross, Florence Ballard en Mary Wilson in de musical niet genoemd. Toch gaat de nieuwste Nederlandse musical niet ècht over The Supremes. De musical gaat vooral over de muziek van Motown­ en daaromheen is een verhaaltje gefabriceerd. Daarvoor is vrijelijk geput uit de historie van Motown, de legendarische zwarte platenmaatschappij die vanaf de jaren zestig tekende voor een indrukwekkende hoeveelheid hits en wereldsterren maakte van onder meer Marvin Gaye, Diana Ross and the Supremes, Stevie Wonder, Smokey Robinson en The Temptations.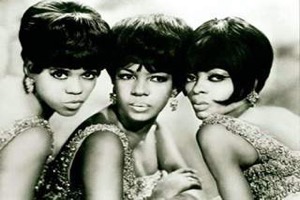 Lees meer...
Wereldberoemd werd de nu 47-­jarige Amerikaanse zangeres Diana Ross door The Supremes. Haar solo­carrière kende ook jarenlang alleen maar hoogtepunten. Maar inmiddels is
La Ross
in haar supersterstatus voorbijgestreefd door jongeren als Whitney Houston. Gebleven zijn de Las­Vegas-achtige shows met oogverblindende kostuums en 'gouwe ouwe' nummers. Op 27 en 28 november verzorgt zij optredens in Ahoy in Rotterdam.
Lees meer...
Soulveteranen Rufus Thomas en Junior Walker treden op in Noorderligt Tilburg: aanstekelijke dansmuziek uit oude doos.
Bij elke andere 75­-jarige artiest zou het een historisch, want misschien wel laatste, concert kunnen worden. Bij soulveteraan Rufus Thomas ligt dat anders. Niet alleen beschouwt hij zich als
'the oldest teenager of the world
', maar hij leeft al veertig jaar voor zijn optredens.
Lees meer...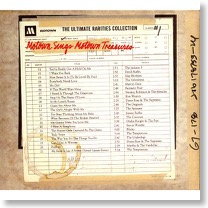 Eigenaar Berry Gordy van het legendarisch Motown platenlabel wilde maar één ding: hits. Die kreeg hij ruimschoots van artiesten als Stevie Wonder, Marvin Gaye, The Supremes en The Jackson Five. Een van de manieren om die hits te scoren was een harde onderlinge competitie binnen het label; dezelfde nummers werden vaak door verschillende producers en artiesten opgenomen, waarna de uitvoering met de meeste hitpotentie werd uitgebracht. De 'afvallers' zijn nu samengebracht, maar zulke rariteiten zijn het niet. Sterker nog: er staan heerlijke versies op van Motown-klassiekers. Bijvoorbeeld van de Supremes-nummers
I Hear A Symphony
(dit keer van Stevie Wonder) en
Stop! In the Name Of Love
, meeslepend vertolkt door Kim Weston. Slechts drie van de nummers zijn eerder uitgebracht: de rest komt uit het archief. Voor Motown-fans verplichte kost.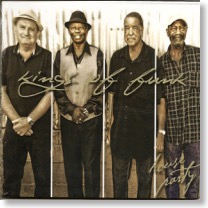 Ouderwets of retro? Of is dat hetzelfde? Hoe dan ook: de band Ted Graham's Kings of Funk tapt op het album
House Party
(2013) uit een bekend vaatje: soul, funk en een beetje blues. Voor oude en nieuwe fans van het genre herken- en genietbaar. De vier leden van de in New Orleans gevormde groep zijn allen veertig tot vijftig jaar actief in de muziekwereld en dat is te horen aan het gemak waarmee ze de nummers vertolken.
Niet alleen het genre is vertrouwd, de nummers ook:
634-5789, Bring It On Home To Me, My Girl, Tell It Like It Is, Ain't Too Proud To Beg, Walking The Dog, Twisting The Night Away
en
Dock Of The Bay.
Een mix van Stax- en Motown-klassiekers dus. Goed gezongen, goed gespeeld, maar nergens beter dan de originelen. Ook al is er niks vernieuwends aan, toch een leuk album.
03/09/01 21:33 Staat in:
Soul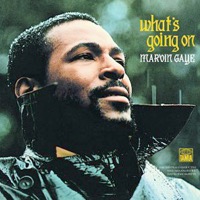 De Amerikaanse soulzanger Marvin Gaye bracht in 1971 het album
What's going on
uit. Het werd een klassieker in de popgeschiedenis. Nu is er een bijzondere luxe-editie uit, met veel nog nooit eerder uitgebrachte opnamen.
Lees meer...
18/10/05 01:18 Staat in:
Soul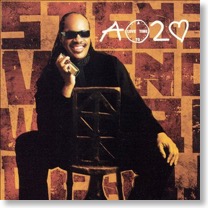 Diverse keren is het uitbrengen van het nieuwe album van de muzikale duizendpoot Stevie Wonder uitgesteld. Het maakte de verwachtingen alleen maar hoger, ook al omdat de perfectionist al in geen tien jaar meer een nieuw studio-album had gemaakt. Die hooggespannen verwachtingen lost hij niet in. Niet dat 'A Time To Love' een slecht album is, zeker niet. Stevie Wonder zal nooit een echte uitglijder begaan. Maar bij iemand van zijn statuur, met geniale albums als 'Songs in the Key of Life' en 'Talking Book' en het ook klassieke 'Hotter Than July' op zijn conto, ligt de lat nu eenmaal hoger dan bij anderen. Ook al zijn die succesalbums al minstens 25 jaar geleden gemaakt. De nieuwe cd van Stevie Wonder bevat natuurlijk weer een reeks lieve ballads, afgewisseld met nummers met meer pit. Het openingsnummer 'If Your Love Cannot Be Moved', belooft nog veel: een meeslepend, funky ritme en fraaie zang van Wonder en Kim Burrell. Maar daarna volgen toch te veel 'gewone' nummers. Ook al zijn ze alle veertien met veel zorg en oog voor details geconstrueerd. Toch blijft hij ver verwijderd van zijn vroegere niveau.
08/06/04 01:05 Staat in:
Soul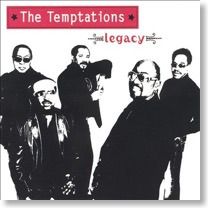 De Amerikaanse zanggroep The Temptations kun je gerust de Rolling Stones van de soulmuziek noemen. Ruim veertig jaar al draaien The Temps mee en in die tijd werden tientallen hits gescoord, vooral in de jaren zestig en zeventig. Hoewel de groep nu veel minder in de belangstelling staat, maakt ze nog altijd albums. Oudgediende Otis Williams is als enige lid-van-het-eerste-uur nog present, hoewel Ron Tyson ook al weer 21 jaar meezingt. Het laatste album 'Legacy' is verrassend. Omdat het zo eigentijds klinkt en niet teruggrijpt op het oude Motown-werk. De groep biedt nog altijd vocaal vuurwerk, meeslepend en geschraagd door een degelijke ritmesectie. 'Still Tempting' bijvoorbeeld is een meesterwerkje. Over
keep the soul alive
gesproken, jongeheer Boris. 'Legacy' is een hoogtepunt in het oeuvre van The Temptations. Niet gek voor een stelletje veteranen.
26/10/04 00:17 Staat in:
Soul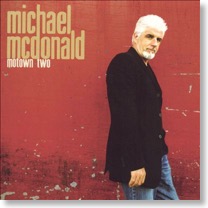 Een veilige keuze is het nieuwe album van Michael McDonald, oud-Doobie Brothers, maar al lang solo. Op 'Motown Two' vertolkt hij weer enkele pronkstukken van het legendarische zwarte platenlabel uit Detroit. Twee jaar geleden werd het album 'Motown' al platinum. En toch is dit misschien wel het beste album sinds jaren van de grijze zanger. De Motown-liedjes zijn de songs waarmee hij opgroeide en dat is te horen: het plezier spat er vanaf. McDonald zingt zeer geïnspireerd en de keuze van de nummers is beter dan die voor het vorige album. Niet alleen superhits komen voorbij, ook enkele iets minder bekende, maar minstens zo sterke nummers. McDonald wordt bijgestaan door een oerdegelijke ritmesectie en er zijn gastrollen voor Billy Preston en Stevie Wonder. Het nummer 'Stop, look, listen' dat hij zingt met Toni Braxton is een van de meest sexy soulduetten van de laatste jaren.