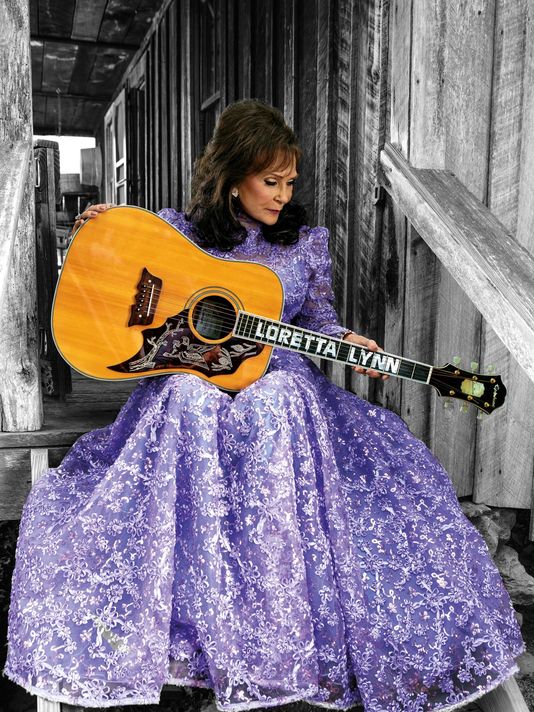 Weer veel naar Loretta Lynn geluisterd de laatste tijd en dan vooral de paar albums die ze sinds de eeuwwende heeft uitgebracht: Van Lear Rose (2004), Full Circle (2016) en Wouldn't It Be Great (2018). En het oudje Golden Ring (1976) met George Jones. Mooie platen.
Coal Miners Daughter
Loretta Lynn
(Butcher Hollow, Kentucky, 1932) is nog altijd goed bij stem.
Een levende legende is de 69-jarige Amerikaanse countryzangeres Loretta Lynn. Zo'n zeventig albums op haar naam en tientallen hits. Er zijn diverse boeken en een film ('Coal Miner's Daughter') over haar veelbewogen leven verschenen. In de herfst van haar geëngageerde leven heeft ze een van haar allerbeste albums gemaakt: 'Van Lear Rose'. Dat is geproduceerd door de 28-jarige popmuzikant Jack White van The White Stripes. Hij heeft de puntige, klassieke countryliedjes van Lynn - dit is haar eerste album waarvoor ze alle liedjes zelf schreef - voorzien van onverwachte arrangementen. Ondanks zijn grote respect voor Lynn heeft hij de nummers scherpe rockrandjes gegeven. Lynn klonk de laatste twintig jaar nog niet zo fris. Het hypnotiserende 'Portland Oregon' en het verleidelijke 'Have mercy' zijn absolute hoogtepunten. Dit moet een van de kandidaten zijn voor 'countryalbum van het jaar'.