06/09/99 20:37 Staat in:
r&b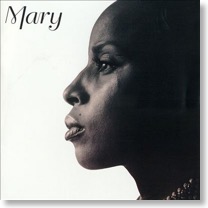 Mary J. Blige heet de
queen of hip hop soul
te zijn. Die koninklijke status is af te lezen aan de coryfeeën die aan haar nieuwe (vierde) studio-album
Mary
meewerken: onder anderen Lauryn Hill, Elton John en Bernie Taupin, Babyface, Jimmy Jam, Terry Lewis en Eric Clapton. En dan staan er ook nog duetten met George Michael (de bekende hit 'As'), Aretha Franklin en K-Ci Hailey op het album. Dat kan met al die kopstukken dus niet missen en al helemaal niet omdat Mary J.'s zang de laatste jaren aan expressie gewonnen heeft (in het vocale duel met
queen of soul
Aretha Franklin blijft ze recht overeind). Is het door ballads gedomineerde album daarmee een meesterwerk? Net niet. Daarvoor zijn de arrangementen iets te vlak en missen ze een dosis venijn. Wat meer rauwheid had geen kwaad gekund.
25/10/01 22:39 Staat in:
Soul
28/09/99 21:43 Staat in:
r&b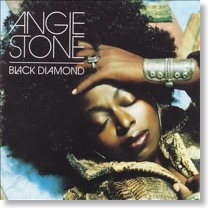 Het debuutalbum
Black Diamond
van de Amerikaanse zangeres Angie Stone heeft haar meteen gekatapulteerd tot de categorie 'souldiva'. Stone is inderdaad een bezield zangeres, ook in haar teksten. Toch verloochent zij haar muzikale wortels niet, getuige haar geslaagde versie van Marvin Gaye's klassieker
Trouble Man
. Het is juist die samensmelting van heden en verleden die Stone's album bijzonder maken. Aan Black Diamond werkten onder meer D'Angelo en Lenny Kravitz mee, waaruit blijkt dat Stone al enige status heeft verworven. Zij past in het rijtje Lauryn Hill, Erykah Badu en Mary J. Blige. Maar hoe goed dit album ook is, of ze het predikaat 'diva' waard is, moet ze de komende jaren nog bewijzen.
02/04/02 21:20 Staat in:
r&b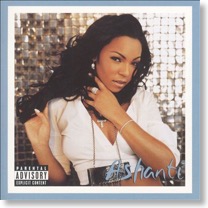 Nieuwsgierig werd door r&b-fans gewacht op het debuutalbum van Ashanti Douglas. Als gastvocaliste op platen van onder meer Ja Rule (de hit
Always on time
), Big Pun en Fat Joe heeft de jonge Amerikaanse al indruk gemaakt. Met Ashanti lost ze die belofte maar gedeeltelijk in. Het is vooral een degelijk album in het genre waar r&b en soul samenkomen. Niet voor niets geldt Mary J. Blige als voorbeeld voor Ashanti, net als jazz-zangeres Ella Fitzgerald trouwens. Zoveel is duidelijk: Ashanti is een talent, maar echte juweeltjes ontbreken op haar debuut.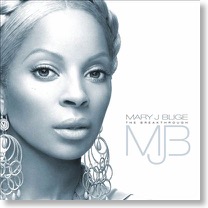 De Amerikaanse zangeres Mary J. Blige (34) schijnt de deur gesloten te hebben achter een slechte periode die werd gekenmerkt door verkeerde mannen en drugs en drank. Ze is sinds twee jaar getrouwd en heeft haar leven weer op de rails, meldt ze. Mogelijk dat het nieuwe album 'The Breakthrough' - nummer zeven - van de
Queen of Hip Hop & Soul
daarom zoveel sereniteit uitstraalt. Hip hop en soul smelten hier misschien wel nadrukkelijker samen dan ooit tevoren op haar albums. Mary J. Blige schaart zich trouwens sterker dan ooit aan de zijde van souldiva's als Aretha Franklin dan aan die van hip hop-zusters als Missy Elliott. Blige bewijst opnieuw dat ze een begenadigd vocaliste is die ook zonder modieus effectbejag en overtrokken stoere poses kan. Af en toe kiest ze voor te veel drama, maar ze komt er mee weg. Bijzonder nummer op haar laatste album is 'One' van U2, waarin Bono te horen is. Ondanks dat Mary J. Blige met diverse producers samenwerkte, zoals Will.I.Am van The Black Eyed Peas, 9th Wonder en Jimmy Jam & Terry Lewis, is 'The Breakthrough' verrassend hecht.