De huidige populariteit van de Amerikaanse groep The Neville Brothers kon nauwelijks beter geïllustreerd worden dan door de twee tienermeisjes aan de ingang van Noorderligt. Aan iedere bezoeker - er kwam een gemeleerd publiek van zo'n zeshonderd mensen opdagen - deelden zij een pamflet uit met daarop de vraag 'Lid worden van de Dutch Neville Fanclub?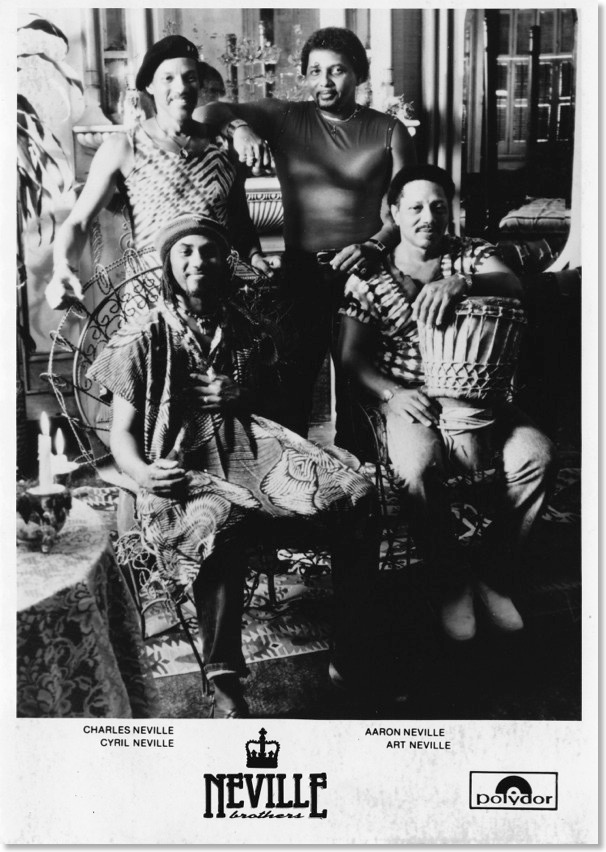 Lees meer...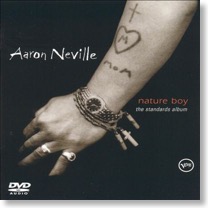 Wat bezielt al die musici toch om tenminste eens in hun leven een jazzalbum op te nemen? Het overgrote deel brengt het er bedroevend af en schijnt dat zelf ook te weten. Een vervolg komt er zelden! Aaron Neville, rhythm & blues-, soul- en popzanger vormt een prachtige uitzondering. Hij zegt al sinds zijn kinderjaren beïnvloed te zijn door jazz en op
Nature Boy
bewijst hij dat. Twaalf jazz-nummers worden vertolkt door Neville en groten uit jazz en pop: Ron Carter, Roy Hargrove, Ray Anderson, Michael Brecker, Charles Neville, Ry Cooder en maatje Linda Ronstadt. Van bekende klassiekers maakt Aaron Neville prachtige, nieuwe vertolkingen. Zijn krassende falsetstem geeft elk nummer een eigen, diepe lading.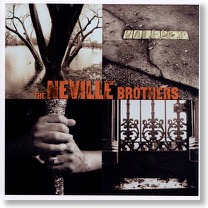 Een nieuw platenlabel, een nieuwe koers? Niet voor de Neville Brothers uit New Orleans. Met hun eerste album voor Columbia blijven ze letterlijk (aan Valence Street staat hun ouderlijk huis) en figuurlijk dicht bij huis, want als vanouds putten de getalenteerde broers uit de culturele smeltkroes die New Orleans is. Dus klinken in Valence Street Afrikaanse, indiaanse, Caribische, Europese en Amerikaanse invloeden door. Net als de laatste albums van de Nevilles bevat ook Valence Street mooie, verzorgde composities. Aaron Neville blinkt bijvoorbeeld uit in Little Peace Of Heaven van het jonge soulduo Charles & Eddie en de klassieker If I Had A Hammer en broer Art swingt als in zijn Meters­-dagen in Real funk. Er staan weer voldoende parels op dit album, maar het heilige vuur van hun allerbeste album Yellow Moon ontbreekt opnieuw.