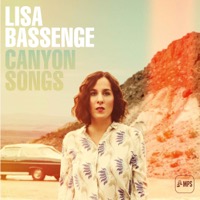 Bijna hypnotiserend klinkt de zang van Lisa Bassenge op haar laatste album Canyon Songs. De luisteraar wordt in een muzikale road movie meegenomen door de canyons van Los Angeles, toevluchtsoord van menig artiest en muzikant, en dan vooral Laurel Canyon. Bassenge nam haar album ook daadwerkelijk in Los Angeles op, in de East West Studios aan de legendarische Sunset Boulevard. Producer was Larry Klein, die onder meer werkte met Joni Mitchell, Herbie Hancock, Madeleine Peyroux en Tracy Chapman. Geen kleine jongen dus. Dat waren de studiomuzikanten ook niet: Pete Kuzma (toetsen), Vinnie Colaiuta (drums), Dan Lutz (basgitaar) en saxofonist Steve Tavaglione. Als gasten speelden de Duitse jazz-trompettist Till Brönner en de Noorse zanger en gitarist Thomas Dybdahl mee. Een kosmopolitisch gezelschap, want Bassenge is in 1974 geboren in Berlijn, kind van een Duits-Iraans echtpaar.
Dat kleurrijke gezelschap heeft de samenwerking ten volle uitgenut. Mooie, afgewogen arrangementen zonder overbodige fratsen, de uiterst relaxte zang van Bassenge - ergens tussen jazz, soul, blues en folk in - en een voorbeeldig repertoire. Bassenge vertolkt op een eigenzinnige wijze klassiekers als Riders On The Storm van The Doors, Her Town Too van James Taylor, For What It's Worth van Buffalo Springfield, I Just Wasn't Made For These Times van The Beach Boys, The Same Situation van Joni Mitchell en Blue Skies van Tom Waits. En de uitschieter: Last Chance Texaco van Rickie Lee Jones. Mooier dan het origineel.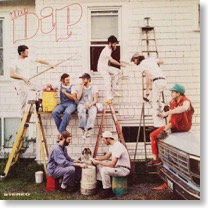 The Dip uit Seattle heeft 14 april zijn volwaardige debuutalbum gepresenteerd, met daarop elf compacte nummers. Het album draagt de verrassende titel: The Dip. De negenmansgroep - die funk, soul en pop mengt - bestaat uit
Tom Eddy (Vocals, Guitar) Jarred Katz (Drums) Mark Hunter (Bass Guitar) Jacob Lundgren (Guitar) Sam Hylton (Keyboards) Austin Strand (Congas, Percussion) Featuring The Honeynut Horns: Brennan Carter (Trumpet) Levi Gillis (Tenor Saxophone) Evan Smith (Baritone Saxophone).
Aldus de Facebookpagina van de groep. Wie er iemand bekends tussen ziet staan, mag het zeggen. De muzikanten kennen elkaar van hun studententijd aan de Universiteit van Washington, naar het schijnt. Op dezelfde Facebookpagina staat dat de leden
'hard hitting'
soul en funk willen spelen voor mensen die wel van een feestje houden. The Dip is een leuk bandje, dat puntige nummers speelt met prettig dwingende ritmes, maar snoeiharde funk en soul kun je deze muziek niet noemen. Daarvoor is het allemaal niet iets te beschaafd.